My wardrobe would be extremely bare if I didn't own any  fandom or geeky clothing.  I adore peppering my outfits with references to my favourite TV shows, films and books.  I'm always on the look out for fantastic fandom items to add to my wardrobe, and today I want to share 5 things that I'm currently coveting.
I.T. Crowd button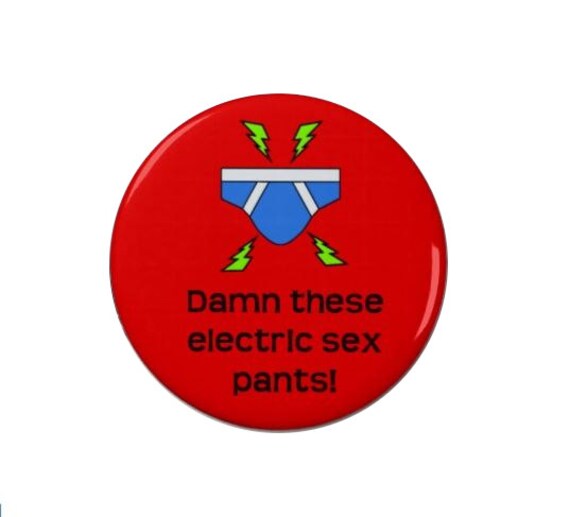 I'm a sucker for a hilarious quote on a button, and this one is a doozy.  It references an episode of The I. T. Crowd that never fails to crack me up.  I'd love to wear this pinned to a jacket or on my jeans.
2. Tudor Wives charm bracelet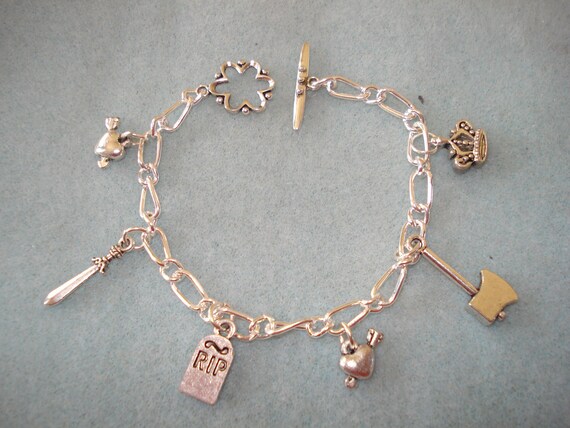 I'm a total nut for Tudor history, and I'm particularly fascinated by the wives of Henry VIII.  This bracelet, with a charm for each of Henry's six wives, would make the perfect addition to my wardrobe.
3. Walking Dead/ Love Actually mashup tee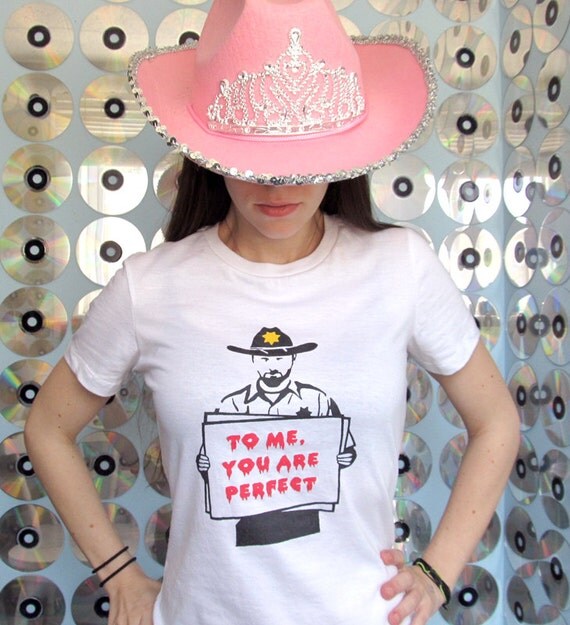 What could be better than referencing one fandom on your teeshirt?  Referencing two!  This awesome tee shirt is a fantastic mashup between The Walking Dead and Love Actually and it's so cleverly done.
4. Alice in Wonderland "Um" dress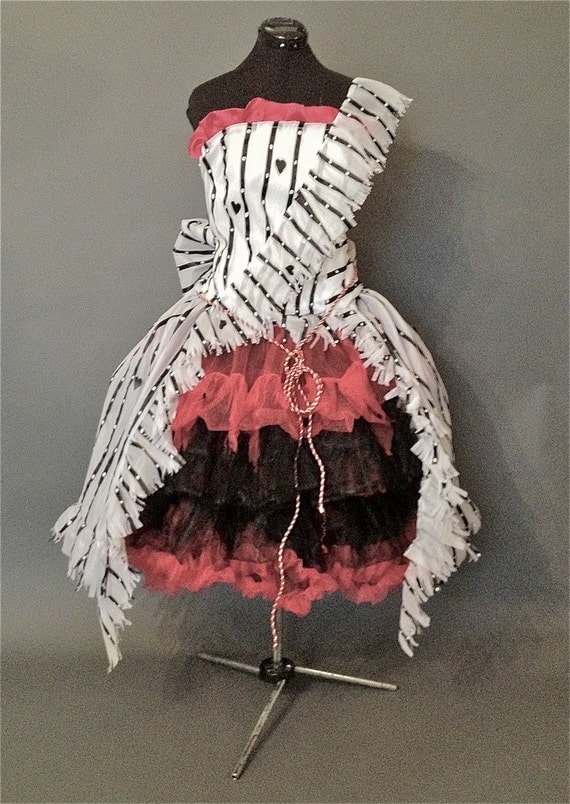 Stepping completely into the world of fantasy now, I can only imagine how fabulous it would be to flounce about in this amazing dress.  When I first saw Tim Burton's Alice in Wonderland, I was blown away by the costuming.  In particular, I fell in love with the dress fashioned for Alice out of the Queen of Heart's curtains.  I adore the detail in this dress, right down to the curtain-cord belt.
5. Harley Quinn "Puddin" choker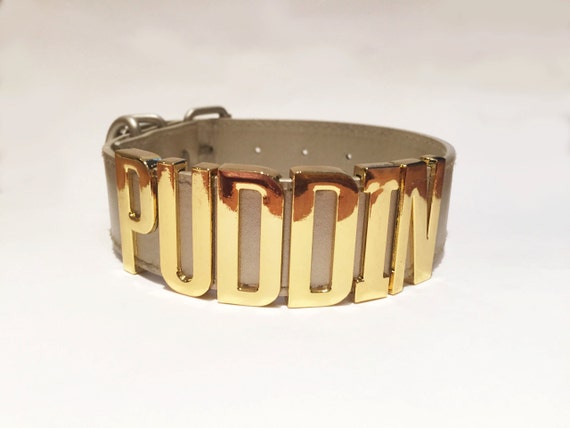 This delicious choker appeals to my adoration for Harley Quinn and my love of BDsM.  Her collar speaks of her devotion and submission to Mr J.  I imagine wearing this with a black dress and heels, or dressing it down with a fun tee shirt and sneakers.
Do you have any geeky items that you are currently coveting for your wardrobe? Are there any of mine that you'd snaffle for yourself?